Ophcrack Live Cd Iso File Windows 7
Recover Windows 7 Password with Ophcrack Live CD November 8, 2013 Blue King, With Ophcrack live cd, we can recover Windows 7, vista and xp password easily. Here shows you the step by step tutorial to with Ophcrack. Something about Ophcrack. Ophcrack is a free open source program. Ophcrack recover windows password using by using rainbow tables. What Ophcrack live cd can do. Can help you recover windows the most lost windows password.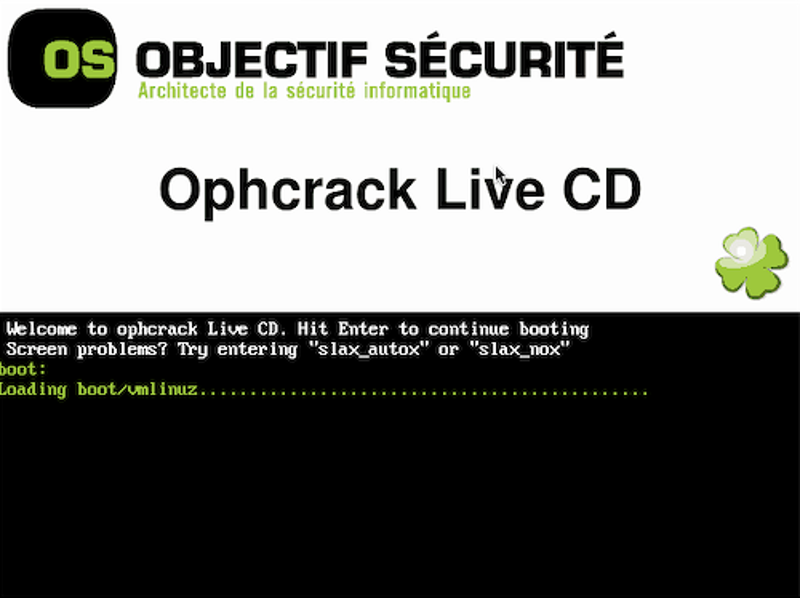 With free Ophcrack live cd which has a default rainbow table can help to in a few minutes. If you want to, you need to buy one or more large (larger then 10G) rainbow tables. Note: You have to know, even with the largest rainbow tables, still many passwords cannot be crack in windows vista and windows 7. How Ophcrack works. Ophcrack is known as cracking windows password through big rainbow tables.
Windows 7, Windows Vista, and Windows XP. Ophcrack can. All in a single file. The Ophcrack LiveCD ISO. Check out How To Burn an ISO Image File to a CD. Recover Windows 10 Password with Ophcrack Live. 1 Create Ophcrack Live USB. Download the CD. You can use the ophcrack Vista/7 LiveCD version. Once the.iso file. There are lots of free Windows password crackers available, but we've found that Ophcrack is the most effective. Ophcrack can be run from Windows, Linux or Live CD.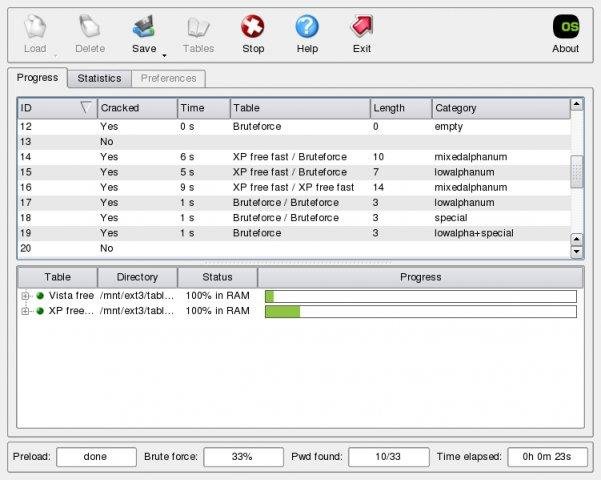 Ophcrack read LM or NTLM hashes from SAM file, and then it find the hash value in rainbow tables. So the more complex password need the larger rainbow table to crack. Get Ophcrack live cd. Ophcrack has two different live cds for different Windows system, one for Windows xp, one for Windows vista and Windows 7. To, we need to download ophcrack Vista LiveCD. What you download will be an ISO file – ophcrack-vista-livecd-2.3.1.iso.
Use Ophcrack live cd to recover Windows 7 password. If have downloaded, follow the steps below to. Step 1 – Burn Ophcrack Vista Live CD to a CD or DVD disc. Use a ISO file burn program to burn the ophcrack-vista-livecd-2.3.1.iso to the cd or dvd disc.
Note: You cannot burn the iso file to the cd or dvd disc like burning a common file. You should use the Burn ISO Image option the burn program provides to burn the iso file to cd or dvd disc, or you will fail to boot the computer from Ophcrack Vista Live CD. If you have trouble in this operation, you can refer to. Step 2 – Boot the computer which will be recovered from Ophcrack Vista Live CD. Note: The following steps should happen on the computer you want to recover, instead happen on the computer you are using. 2.1 Insert Ophcrack Vista Live CD to the computer. 2.2 Access to BIOS Setup Utility to Set the CD/DVD-ROM as the first boot device.
2.3 Press 10 to save BIOS setting and then restart computer. Tip: If you fail to boot from Ophcrack Vista Live CD, you should check whether you used the right way to burn the ISO file to CD/DVD disc, and check whether you have set the computer to boot from CD/DVD-ROM. Step 3 – Get the password has been recovered by Ophcrack. After boot from Ophcrack Vista Live CD, you do not need to do anything. What you should just do is write down the password has been recovered. The user column will list the user Ophcrack find in system.
Tables
The NT Pwd column will list the password has been found. If the NT Pwd field is empty for a special user, the password has not been found yet. Tip: If Ophcrack fail to find the password for you, you can try other password reset/recover software. Refer to for using another software to recover windows 7 password. Step 4 – Resart Windows and login with the recovered password. Press the restart button of your computer or click Menu - Logout - Reboot system to restart computer, and then login with the recovered password. Reference site:.
Download Ophcrack LiveCD
You may be interested in:.